Carolyn's by Design Welcomes You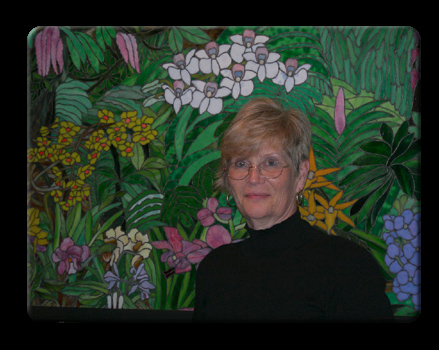 Carolyn Hobbs Miller has been involved in art since the age of six when one rainy New York City morning she crawled up to the table and with a brown paper bag and crayons she drew and colored her own "Jiminy Cricket".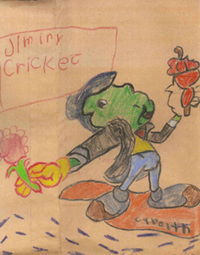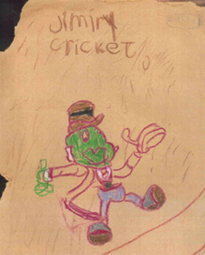 Those pieces of artwork were recently found in the attic of her family estate and helped to inspire and bring her back to her love of Art by joining the Aiken Art Guild and continuing classes in different mediums to learn the art of application and manipulation with each. Carolyn was also influenced by the first TV programs which included the Jon Nagy Show for young artists that encouraged you to place a piece of saran wrap on the TV and trace the shows subject for the day with a dark crayon. Carolyn believes we should always remain open to learn from other accomplished artists and value each day as a new palette of adventure.
Carolyn's first juried piece took National Honorable Mention in High School with a tempura paint landscape of the Desert still in her possession today.
Carolyn's favorite medium is pencil and ink and her favorite subjects are people and animals, however, she enjoys a diverse love for all the art mediums. At present she has found great depth of color in pastels and learned watercolors can be a real challenge enjoying both art mediums. She plans on becoming involved with acrylics and sculpture and views Aiken, S.C. as a hotbed of artists and a wealth of history.
Carolyn studied privately as a teenager with various artists from the Connecticut and East Lyme and Old Lyme areas and doubled up on her art classes at Waterford High School. Her first commission was an oil painting of "The Old Mill" at Flanders Four Corners in East Lyme, Ct. in her early 20's. She went on to work for the Treasurer at Prentis Hall and met and married her husband Jerry following him with his Naval Career to Charleston, S.C. and finally into an Equine Breeding, Training and Showing Business as a second career. Carolyn was a Broker, G.R.I. in Connecticut Real Estate teaching New Construction, Appraisal and Financing to over 600 agents. She managed Real Estate offices in Norwich, Ledyard, East Hampton and Colchester areas. She was involved in the sales and marketing as well as graphics and advertising layout process throughout the shoreline and Hartford areas to Rhode Island.
Carolyn and Jerry left Connecticut and came to South Carolina in search of better weather to raise their horses. She wrote a column for over ten years with a national Miniature Horse Journal as well as wrote feature articles for magazines related to history and genetics of the Miniature Horse.
Carolyn will take her knowledge of the horse and apply it to her art endeavors and will bridge the gap between two loves, The Horse and Her Art. Carolyn can be found at their farm here in Aiken on Chime Bell Church Rd. or in her studio on Sunnyside Lane. She welcomes commissions and will make herself available to shoot pictures of the subject for the art piece.
To view the Miniature Horses, her articles pertaining to the history and foundation of the Miniatures or her recent artwork you are invited to The Miller's Miniature and Overos and Carolyn's by Design website at: http://www.millersequine.com You are welcome to enter here for either the Miniature Horses or the Art Gallery.
Reach her by email at: millersequine@yahoo.com
Love, Light and Peace!